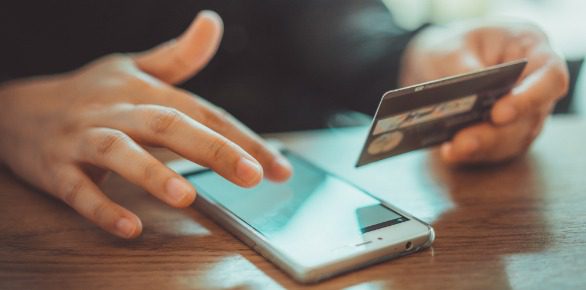 As a small business owner, you probably feel like your days fly by. Juggling family time and work time changes daily. And with everything on your plate, you may not realize how vulnerable your business is to fraud.
Unfortunately, with all the uncertainty looming around and new things you likely have to deal with right now, fraud continues to rise. If you're already feeling overwhelmed, just start with your business credit card. Consider these simple ways to protect your business from fraud:
Set up alerts on your card.
One of the easiest ways you can protect your business is to set alerts on your business credit card. For example, set up an alert to be notified when your balance changes or crosses a certain threshold. Or you can set limits on spending or receive a notification when specific purchases are made. The earlier you're aware of an unauthorized credit card transaction, the faster you can resolve the issue and prevent further problems.
Use a fraud monitoring service.
With this service, you'll be notified of suspicious activity on your card immediately. In some cases, you'll be notified before a transaction has cleared your account. You may have to pay a nominal fee to activate this service, but it's well worth the money in the long run.
Be sure you have a Zero Liability Policy on your card.
A Zero Liability Policy is precisely what it sounds like – you'll pay nothing if someone uses your card information fraudulently. There are certain restrictions, but for the most part, you're protected from a significant loss.
Use a payment service to make business purchases.
If you shop online for supplies or other business needs, use a payment service, such as PayPal®, Google Pay®, or Apple Pay®. When you do, your credit card information is encrypted, and therefore, undecipherable to a fraudster. And, it's convenient to use because once your payment information is in place, you simply click on your desired payment method and move on to complete your purchase. If you allow your customers to purchase products or services online, consider offering a payment service on your website as well – it will protect your business and your customers. Additionally, when you need to pay vendors, you may consider using Zelle®, a secure person-to-person payment system designed to be quick and easy.
Review your card transactions regularly.
Using online or mobile banking, you can stay on top of your credit card account, 24/7. So if you see an unauthorized transaction in your account, you should report it immediately to your card provider. If you have a Business Platinum Mastercard® from Pinnacle Bank and find an unauthorized transaction, contact us at 877-759-7939. Additionally, be sure to review your monthly statements or opt to use e-statements to review your account that much faster.
Restrict access to employees.
If you allow employees to use a business credit card, limit their access and require approval for larger purchases. You can actually set spending limits by employee and by card as well.
Don't respond to unsolicited phone calls or emails and use your card.
If you receive an email solicitation or a call from an organization asking for you to contribute to a cause, vet them before you use your card to make any type of donation. Unfortunately, during crisis times (as we're currently experiencing), many fraudsters trick people into giving to a charity or a cause – only to steal their money and run.
The more prepared you are, the more likely you can stop fraud before it happens – or quickly thereafter. And while you may never be able to fully protect your business from fraud, following these tips will certainly help.
Find out more about the business credit cards available at Pinnacle Bank.