You've decided you want to buy a home – congratulations! You will need between 5-20% of the home's value as a down payment. Here are our tips to help you save up for a down payment on your dream home.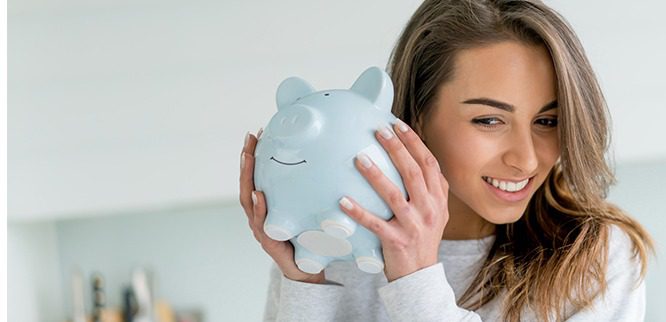 Set up a separate savings account
Open a separate savings account exclusively for your down payment and have your monthly contributions deposited automatically. This money will be 'out of sight, out of mind,' meaning you'll be less likely to spend it.
Develop a timeline and budget 
First, figure out how much you will need for a down payment on a new home. Then you can create a budget and decide how much you can save each month. Be realistic about your goal! You want to set a goal that is challenging, but not overly aggressive.
Keep an eye on your spending
With online banking, monitoring your spending is easy. Track your income and expenses to identify areas where you can spend less. Then, you can put that money into your separate savings account.
Shop around
Did you know that you can reduce your major monthly expenses by shopping around? Bills like car and renter's insurance, your cell phone and internet plan, and health insurance might be less expensive somewhere else. You may be able to save hundreds of dollars just by looking into other payment options!
Celebrate small milestones
Saving money can be discouraging, especially when the purchase of a new home seems so far away. To resist giving up entirely, break your large goal up into smaller goals. When you reach a small goal, treat yourself to something nice that doesn't break the bank such as a meal out. It's better to spend a little and stay motivated than to give up.
Learn more about local and state home-buying programs
Many local, county and state governments run programs for first-time homebuyers. Some of these programs offer housing discounts, while others provide down payment grants or loans.