In a continuing effort to help drive the success of our business customers, we are pleased to offer an in- house equipment leasing option. Adding CashFlow LEASE® to our catalog of commercial loan products means you get the benefits of traditional financing plus the ability to customize terms to the needs of your business.
CashFlow LEASE® helps reduce the risk of acquiring equipment. With this program you can lease as they grow to upgrade equipment as needed and cut back on up-front costs.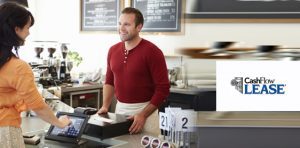 Choosing CashFlow LEASE® provides several benefits to you and your business:
• Maintain liquidity
• Possible tax and accounting benefits (consult your CPA)
• Protection against equipment obsolescence
• Upgrade capabilities
At Pinnacle Bank, we want to be part of the solution for all your business financing needs. Download the brochure to learn more about our CashFlow LEASE® Program or call 877.759.7939 if you need help with immediate equipment financing.