Want to be happier? Exercise! A recent study by Oxford and Yale researchers demonstrated that exercise makes you happier than money!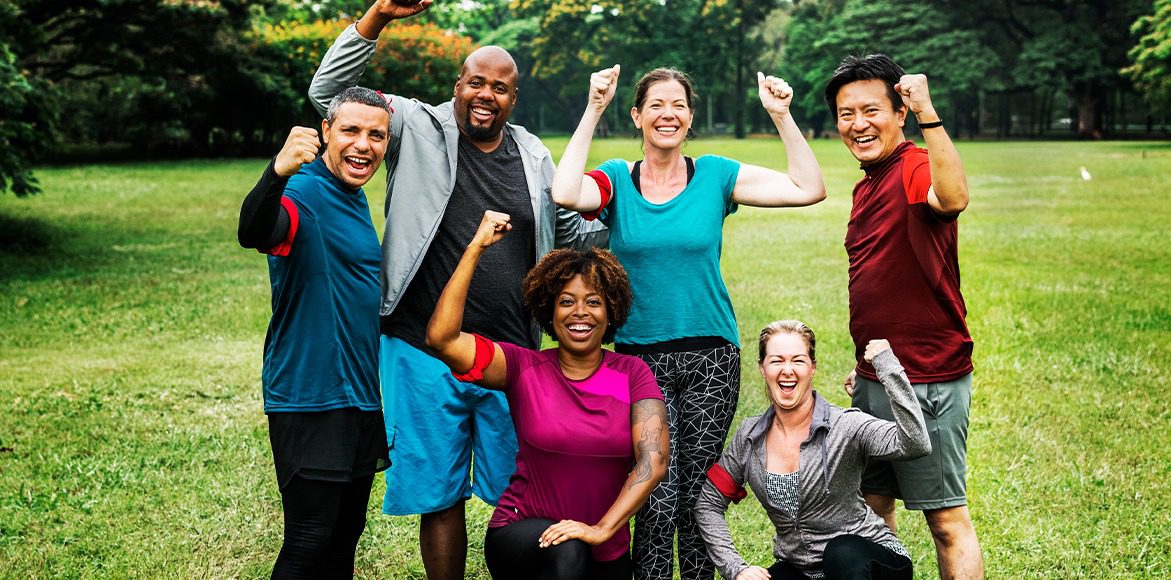 But too much exercise can have a negative effect. The optimum prescription for happiness calls for 30 – 60 minutes of activity three to five times per week. 
1.2 million Americans participated in the study. Both their physical behaviors and their mental states were observed and recorded. Participants had 75 types of physical activity to choose from ranging from lawn-mowing and housework to running and cycling.
The results? Those who were physically active 3 – 5 times per week were happier overall. In fact, non-active participants felt poorly for 18 days more on average than active participants.
The real eye-opening findings had to do with income. If you think those who earn more money are automatically happier, think again! You're more likely to be happier if you are physically active than if you aren't active by making more money. So, if your goal in life is to be happier, consider exercising more rather than making more money.
And if you want to ramp up your happiness even more, join a team sport or take a group class with friends. Exercise that has a social aspect to it such as team sports or cycling with a friend was shown to be most beneficial to increasing happiness.
Interested in learning more? You can read the entire study here.