Did you know that 29% of startups fail because they run out of money? That's why it is critical to understand what your company's burn rate is, why it is what it is, and how spending levels will inevitably change as your company grows.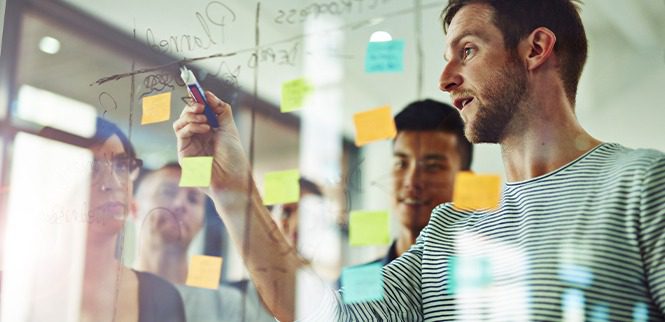 Let's start with the basics from Investopedia: Burn rate is typically used to describe the rate at which a new company is spending its venture capital to finance overhead before generating positive cash flow from operations; it is a measure of negative cash flow. Burn rate is usually quoted in terms of cash spent per month.
Startups typically find themselves in trouble because they plan for the next funding round rather than planning based on the funding they currently have. The fact is, you may not raise enough, or any, money in the next funding round. By managing your burn rate, you give yourself options.
But how do you find a balance between being too cautious and burning through too much money? After all, successful startups do take chances and spend a lot of cash along the way.
Understanding Burn Rate: Key Questions
What type of company do you want to build?
Do you want to build a massive company? Or a smaller company that you hope will be acquired within a few years? The capital needs for these two endeavors are very different. The truth for all startups, big and small, is that the more you need to spend, the higher your burn rate will be. Which means you will need to raise more money.
How can you contain monthly expenses?
Containing monthly expenses is crucial for all startups. That means looking for free and inexpensive services. Can you and your team work remotely or from a free workspace? What cloud services can you use to manage your business? Where else can you cut corners? Strategic burn to win customers and gain market share is different from operational spending. Generally, a healthy startup is a lean startup when it comes to expenses.
Cost of Growth and Unit Economics
The two main variables that will determine your burn rate are the cost of growth and unit economics.
The main expense for most startups is employee pay. Payroll frequently exceeds 60% of a startup's costs. Many first-time startup founders don't accurately factor salaries and benefits into their calculations of future cash burn, and even when they do, they usually underestimate the number of staff members they will need.
Lifetime value of a customer – the Cost to Acquire the New Customer = Unit Economics
Basically, unit economics is the amount you earn on every item sold.
Once you understand your cost of growth and unit economics, you can make an informed decision on how much you will need to raise to cover the burn rate long enough to reach your goals. Generally, startups should raise enough cash to cover 12–18 months.
Burn rate can rise, but shouldn't fall.
If your startup is beating its financial goals, and you are generating lots of profits, then it's wise to spend more money and increase the burn rate. This will delay profitability in the short-term, but for fast-growing companies, it's worth it. A higher burn rate means a stronger market position that will lead to higher profits from more customers than would have been possible at a lower burn rate.
Lowering your burn rate is rarely a good idea and should be seen as a measure of last resort. Most new startups have difficulty recovering from significant cuts in spending, especially if the cuts involve layoffs.
Surprisingly, investors don't appreciate a falling burn rate, either. Venture capital firms gave you money to spend for a reason: they want you to spend it, be successful, and make them money. They are focused on the wealth they can gain from a standout startup and are less concerned with losing their initial investment from the startups who don't do as well. In fact, venture capitalists will usually encourage startups to move faster, spend more, and increase the burn rate.
But what about if the startup is hemorrhaging money? Shouldn't you adjust according to reality? Yes, but only if circumstances are dire. If your unit economics are depressing and you have fewer than 12 months of money, then it's time to take action. It typically takes 5 months or more to raise money, so you'll need to bring down the burn rate quickly. This will require difficult decisions, such as where to cut spending.
The Takeaway: Find Your Healthy Burn Rate
Startups are governed by different rules than other businesses. You have to spend or 'burn' through money to be successful. So, you must find a healthy burn rate that allows you to grow your company without going bust.