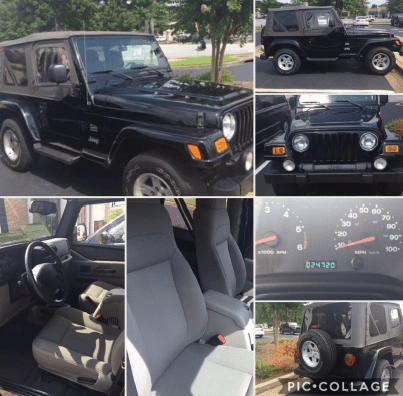 From now through August 1st, we are accepting bids for a repossessed 2004 Jeep Wrangler. 6 cylinder, one owner, non-smoker, black exterior, grey interior, 24,720 mileage, no known mechanical issues.
Bidders will need to include the following information: Name, address, telephone number, and bid amount.Employees are allowed to place a bid if they choose to do so. 3 convenient ways to submit your bid:
• Phone: 706-213-3358
• Email: amandamiller@pinnaclebank.com
• Fed-Ex:PO Box 430 • 100 Pinnacle Pl. Elberton, Georgia 30635
May the highest bidder win!