Receiving your statements electronically is easier, safer and better than receiving your statement through the mail. With eStatements, you can save the environment and save yourself a headache by reducing paper clutter around your house. Check images are included with eStatements—and your documents will be available anytime online for 24 months.
Follow These Quick Steps to Get Started!
SIGN IN to online banking and choose the Options tab, then scroll down to the eStatement Enrollment section and click Edit.
VERIFY that your email address is correct, select your accounts and then review the Electronic Statements Disclosure
ENROLL your checking or savings accounts and then receive e-mail notification that your statements are ready to be reviewed.
With eStatements, you can easily view, print or save your statements on your computer. To download, view or print your statement, you must have a PDF reader such as Adobe Acrobat Reader® installed on your computer. This free software is available to download from http://get.adobe.com/reader.
Enroll Today—It's Easy!
STEP 1: SIGN IN
Sign in to online banking at www.pinnaclebank.com.
Choose "Options" in the menu bar.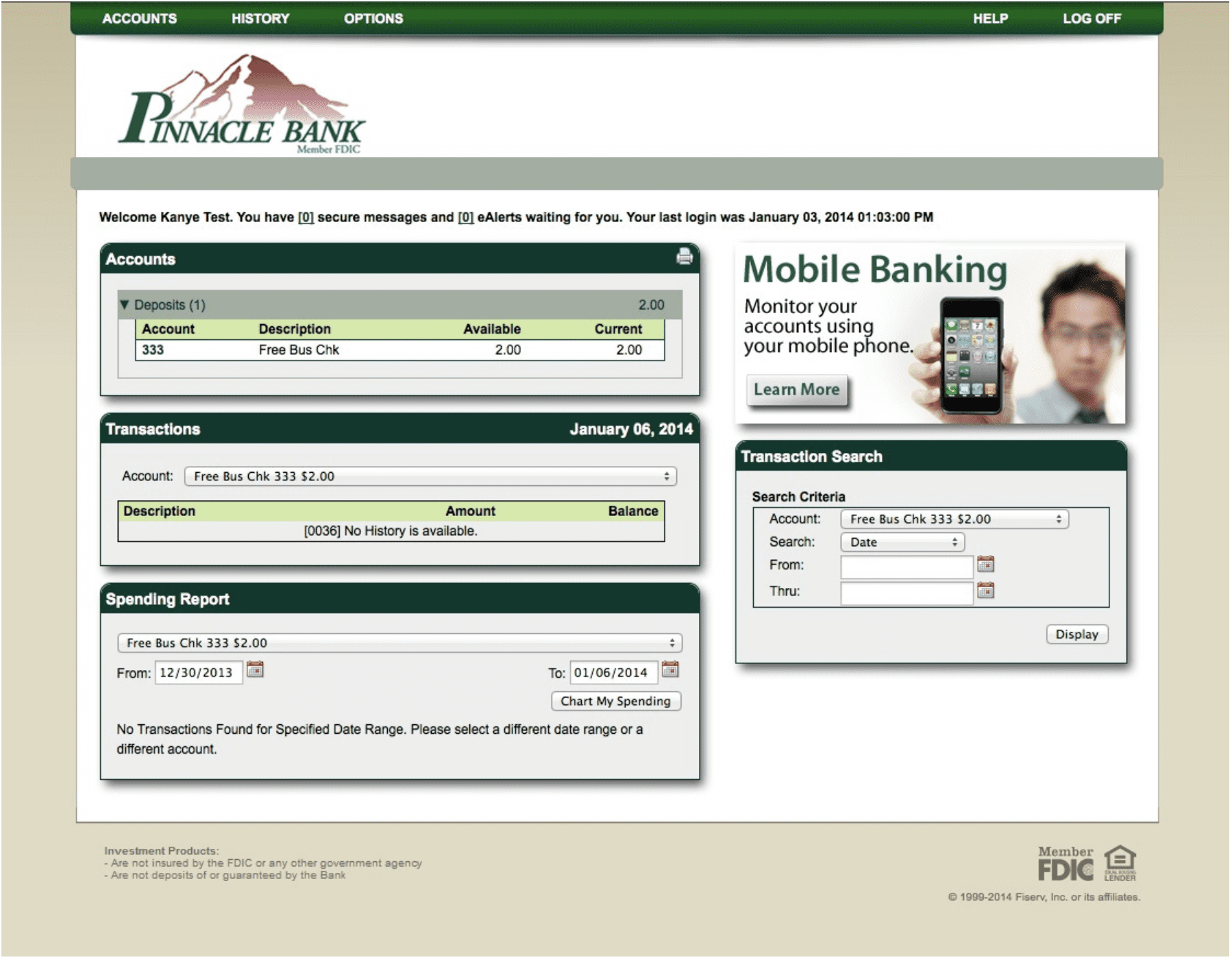 STEP 2: VERIFY
Scroll down to the eStatement Enrollment section and click Edit.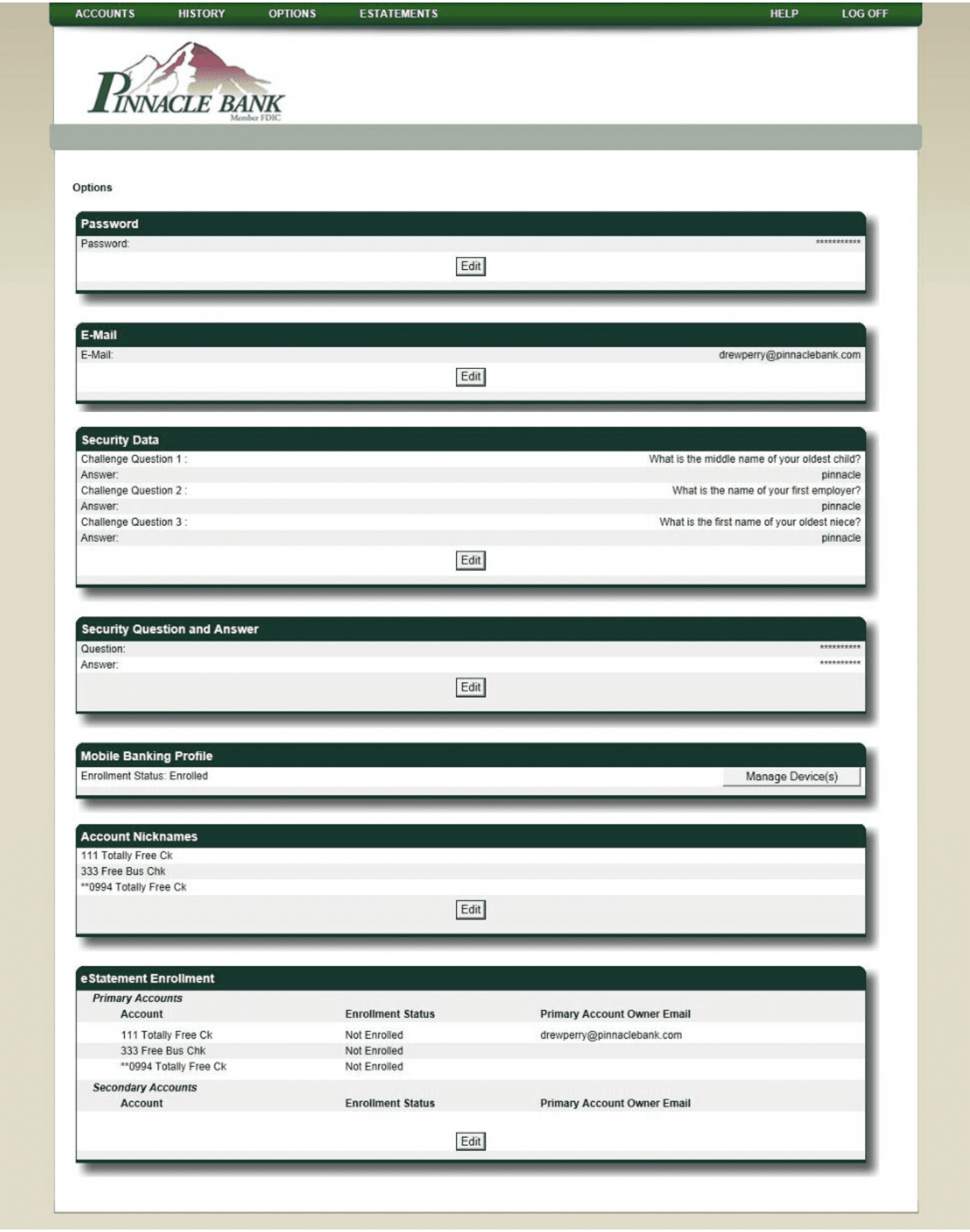 Select the accounts that you wish to enroll in eStatements and confirm your email address
Click on the link to view the Electronic Statement Disclosure. At the bottom of the disclosure is the confirmation code.
After reviewing the disclosure and noting the confirmation code, check the box and enter the confirmation code. It is case-sensitive.


STEP 3: Enroll

Click "Accept" and that's it – you're enrolled!