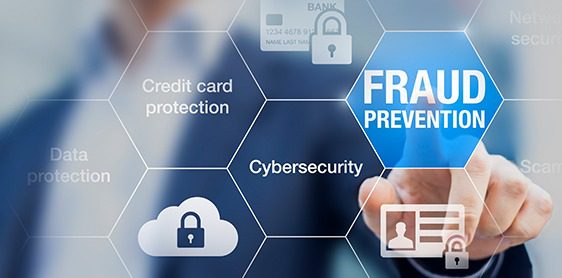 From an original article by American Bankers Association 
Identity theft is one of the fastest growing crimes in the United States. About every two seconds, an American falls victim to identity fraud. American Bankers Association (ABA) recommends the following tips to keep your information (and money) safe:
Don't share your secrets – Never provide your social security number or account information to anyone who contacts you online or over the phone. Protect your PINs and passwords as well.
Shred sensitive papers – That includes bank statements, receipts, and unused credit card offers.
Use online banking – Keep an eye on your financial accounts for fraudulent transactions. Sign up for text or email alerts from your bank for certain types of transactions, such as online purchases of more than $500.
Monitor your credit report – Order a free copy of your credit report every four months.
Protect your computer – Add virus protection software and keep it up to date.
If you do fall victim, call your bank and credit card issuers immediately so they can close the accounts. Also, contact the fraud unit for the three credit reporting agencies to place a fraud alert on your credit report. For more tips on protecting yourself or recovering from identity fraud, read the full article.