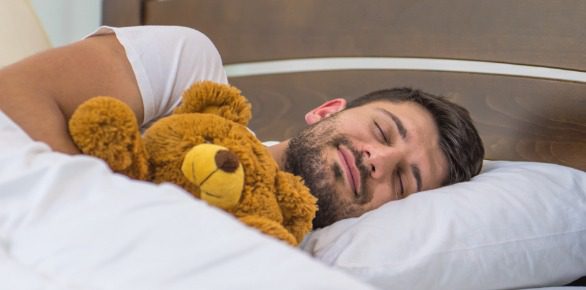 It's 1 a.m. What are you doing? Hopefully, you're sleeping – especially if you're managing your own business. But many of us don't get the sleep we need, which hampers our success in the long run.
Sleep experts say a good night of rest (usually around seven to eight hours of sleep) allows every system in our body to function optimally. In fact, sleep plays a critical role in our emotional and physical health, including our ability to combat illness.*
How can you get the rest you need to manage your business effectively? Here are a few tips to help:
Go to bed at the same time every night. This is usually a difficult one, but you must establish a routine. Treat sleep as you would any other task and set it as a task with a deadline to accomplish every day.
Avoid caffeine within 10 hours of bedtime. No, we're not saying you have to cut out your morning coffee. But, it's a good idea to cut caffeine out of your diet about 10 hours before your regular bedtime. So if you plan to go to sleep at 10 PM, try to avoid drinking caffeinated tea, coffee or soda (or even eating chocolate) after 12 PM.
Prepare to nod off quickly. Do things before bedtime to help you relax and calm your mind – yoga, meditation, prayer, massage, or a warm bath. If you find that you're tossing and turning for 20 or 30 minutes, get up, watch a little television or read. Do something to help you feel sleepy again and then go back to bed.
Make your bedroom a comfortable place to sleep. Darken your room completely, which means you may need to turn off the television, turn your clock toward the wall, or wear an eye mask. And spend money on a comfortable mattress. If you wake up sore and in pain, that's not ideal for getting right to work.
Take a power nap if you need it. There's nothing wrong with taking a brief nap during the day to feel refreshed. Close your office door (if you have one) and try to power nap for about 10-20 minutes. That little burst of energy is more effective (and healthier) than a shot of caffeine.
If you find that you're still struggling to get the sleep you need, talk to a healthcare professional for advice. But, don't put it off. Sleep is essential for optimal health and will help you manage your business effectively.
*https://www.inc.com/matt-haber/sleep-research-productivity-leadership-immune-system.html