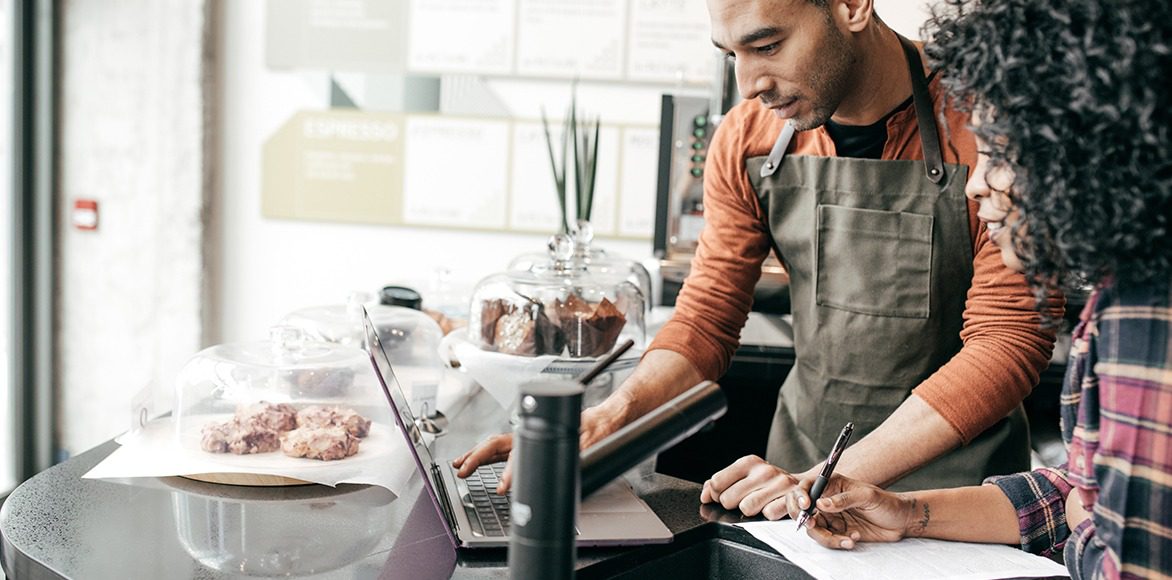 5 Tips for Startup Success
Starting a small business isn't easy, and there's a different set of challenges for every type of startup. There's a lot in common, as well. Which is why we've compiled a list of tips from those who've been there to help you learn from their pitfalls and benefit from their smart moves.
Get help, especially when it's free.
As a startup, there are a lot of things you'll have to pay for, but you'll find that help often comes free. So, when someone offers to help, or give advice, take it. In a businessinsider.com article by Shana Lebowitz entitled "The best advice for entrepreneurs, from 16 real people who started their own companies" Naa-Sakle Akuete, founder and CEO of Eu'Genia Shea, a line of high-quality shea-butter, says that "When I first started, if someone offered to help me —I would assume they were just being polite and say 'no thanks'. I've realized though, that most people don't offer to help you unless they mean it."
Hire people who are better than you.
You will be an expert at many aspects of your business. But not all. That's why it's so important to hire people who can do certain tasks better than you can. That way, you can completely rely on them. Plus, having a diversity of backgrounds will add a depth of understanding to your business, and come in really handy as you grow.
Keep your other income rolling in until you're ready.
Just because you're going out on your own doesn't mean you have to rely completely on your new venture. At least, not at first.  Many startups were founded by people with day jobs, like Sara Blakely, founder of Spanx. In an article in thehartford.com, entitled "7 Tips From Successful Small Business Owners", Kelly Spors quotes Spanx founder Sara Blakely as saying that keeping her sales job for two more years while she started her business helped give her the support she needed to be ready to go on her own. Blakely says, "I quit Danka and two and a half weeks later I was on the Oprah Winfrey Show."
Stay focused. 
It's really easy to get distracted when you're starting a business, especially when you start to succeed. There's the constant allure of going off in multiple directions and expanding your business. Or attempting to run two businesses at once. But the key to success is being able to focus completely on the one business and achieving success before you seek other opportunities. As quoted by Kelly Spors in "7 Tips From Successful Small Business Owners" for thehartford.com, CEO of AudienceBloom, Jayson DeMers says he "learned that a successful venture requires 100 percent attention, focus, and effort. Secondary ventures need a full-time manager or else they'll just distract you and derail your existing efforts if you aren't careful."
Keep your overhead down.
With startups there are always unexpected expenses. By eliminating unnecessary costs and keeping your overhead as low as possible, you'll be better prepared to meet financial challenges. Do you really need that coffee service, that extra office space or all that paper? Does your company credit card give you the best benefits? The best way to keep your overhead low is to constantly re-evaluate all the little things.
Fuel it with love and a touch of fun.
Startups require so much effort, especially in the beginning, that you need to enjoy what you're doing to be successful. You also need to keep your staff motivated, especially through the lean times. That's why so many entrepreneurs advise business plans that focus on what you're passionate about. You really need to love it to put that much time into it. So, cut loose every once in a while. In her article "20 tips for startup success", Mary Juetten, contributor to Forbes.com says "It's alright to have fun on the job so long as the work is getting done."