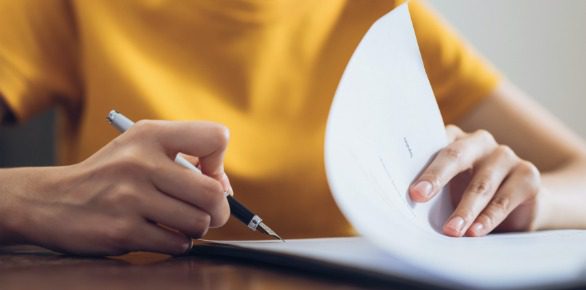 Whether your business is a one-person shop or you have 100 employees, payroll is an essential element of your company. But it's not always convenient and is typically very time-consuming. Using a payroll service can help you take the pain out of payroll so you can spend more time doing what you enjoy.
What Payroll Service Options Are Available?
Payroll services offer you as much help as you need. Here are two common types of payroll service options:
Outsourced Payroll Service. When you use an outsourced payroll service, you move your payroll process offsite – they handle everything for you. Plus, you'll have access to payroll experts to ensure your payroll process is compliant.
Online Payroll Software. Using payroll software, you can manage your payroll process 24 hours a day and even automate most of your payroll tasks. 
What Are The Benefits of Using Payroll Services?
The following are some of the key reasons you should consider moving from a manual payroll process to a payroll service: 
Saves Time. Using a payroll service will cut down the amount of time you spend entering data, checking reports, paying taxes, or processing your payroll.
Saves Money. If you currently use an employee to process your payroll, it may be cheaper to outsource this process. Additionally, you may find that using software or an outside service will eliminate mistakes, which can also help you save money in the long-run.
Provides Greater Security. Many times, embezzlement or tampering with company records occurs among those who handle payroll. By outsourcing this process, you can eliminate this threat because a guarantee of privacy and security should back the payroll service you select.
More Compliant. As a small business owner, you have enough to worry about with your day-to-day operations, so staying up-to-date on payroll and tax requirements may almost seem impossible. By using a payroll service or software program, you can avoid mistakes and stay compliant with all government rules, regulations and tax rates.
What Option Is Best For Your Business?
Only you can decide which option best suits the needs of your business. If you're looking for a hands-off, turn-key approach to payroll, a full-service payroll company is your best option. You may pay a little more for this service each month, but for many it's worth it because you don't do a thing.
On the other hand, if you don't mind paying your taxes or printing checks (or setting up direct deposit) every other week, using payroll software may make sense for you. It will be less expensive than using a payroll service company and safer than doing it manually.
Choosing A Payroll Services Provider.
When you're ready to choose a payroll service provider, we can help. Pinnacle offers payroll services with your needs in mind. Give us a call at 877.759.7939 to get started.