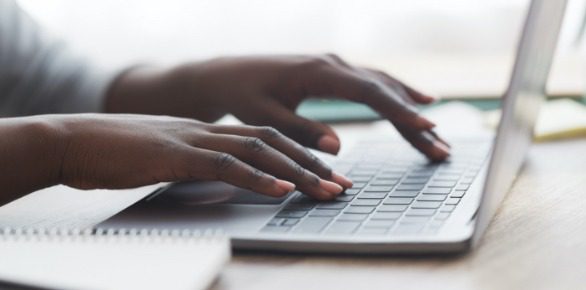 Step #1: Use the Right Topics.
Good content requires that you start with relevant topics. Answer the following questions to generate a list of content ideas:
What mistakes do your customers typically make, requiring you (or one of your employees) to intercede?
What expertise do you have that others don't? What advice do your customers or employees seek from you regularly?
What are the "hot topics" in your industry, and how do you address them?
Why is your business unique from other "like" businesses? How does your brand differ from others?
Step #2: Determine the Best Way to Deliver Your Content.
With your ideas in hand, you can decide which type of content to create. Here are some options to consider:
Video
Webinar
Blog
Guide or handbook
White paper
E-book
For example, a home organizer may want to create a "how-to" video series focused on tips for organizing homes in simple ways. On the other hand, a real estate agent may develop a weekly blog about the local market or what to consider when buying a home.
Talk to your staff and customers to get further insight. Find out what you think they'd like to learn from you, and how they'd like to receive it. Determine what medium is best suited for your business, or whether to use multiple options.
Step #3: Determine How to Create Your Content.
Now it's time to write your content. You have three options to consider:
Create it yourself,
Delegate the task to a trusted employee (or group of employees), or
Hire an outside freelancer or firm to help.
While all of these options are viable, you'll need to choose one or a combination of the three that best suits your business plan.
Step #4: Make Your Website Your "Content Hub."
House your content on a special landing page on your website. Typically, this landing page will have a simple "teaser" copy to entice visitors to read more or download your information. Or you may want your landing page to house your blog or video library. Just try to limit the clicks visitors make to reach the desired content.
No matter how you set up your landing page, though, you should allow visitors with a way to receive more exclusive content or future specials. You may also consider offering a subscription to a regular email, membership to a VIP group (or other special deal), or another way to drive business to the rest of your site.
Step #5: Promote Your Content 24/7.
Now that your landing page is ready to go, it's time to drive customers (or prospective customers) to it. And once you set up your promotional efforts, you can drive people to your content while you sleep! Here are a few strategies to consider:
Create consistent posts on social media that drive people to the content on your site.
Use existing lists to email customers about new content and share why it may benefit them.
Use an existing email newsletter to feature your new content. Give your readers a sample of the information and ask them to share the link with anyone they believe it may help.
Select portions of your content to use for community presentations, special promotions, or any other purpose. The more the information is out in the market, the stronger your recognition will be.
Activate a pop-up feature on your website to push to your new content. That way, when visitors go to your site, they can click on it to learn more.
Ready to Get Started?
As you try new styles of content or ways of promoting it, take note of what works best with your customers – and then use that knowledge to set up your strategies going forward. If this all seems a little overwhelming, talk to a marketing professional to help you set everything up – or just a portion. The more you can push relevant content to the right customers, the more leads you'll generate. And those leads will turn into lucrative sales and more loyal customers.