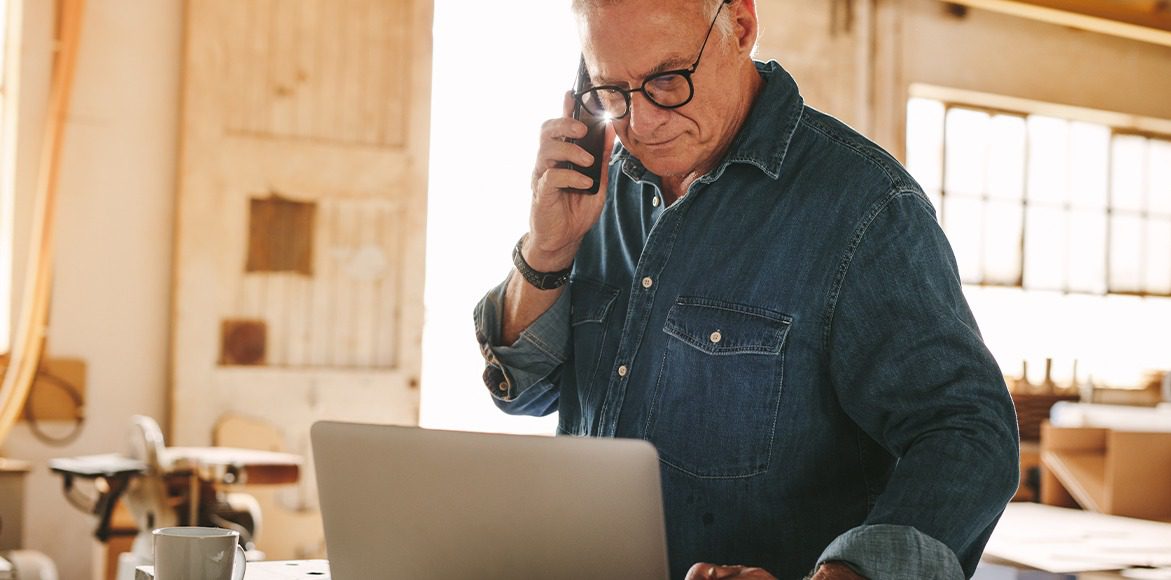 Whether you've been in business for a few months or many years, access to funds is vital for your growth and sustainability. To that end, you may need to get a loan to help. But, which type of loan is the best fit for your business?
To answer this question, take a look at your lending options to determine how they fit into your financial plan. Consider how much cash you need, how quickly you can repay your loan, and whether you can provide collateral.  Here are five common types of business loans and how each may help your business:
Term Loan
A term loan is an excellent option if you need to purchase an asset (for a specific amount) that will help increase your revenue over time. Typically, you'll apply for a particular amount with a fixed term. You can then predict your monthly payment and manage your monthly cash flow. Plus, a term loan usually carries a lower rate than an unsecured line of credit (such as a business line of credit or business credit card).
Business Credit Cards
A business credit card may be the quickest way to fund your short-term financing needs. Once you're approved, you can use your card to conveniently pay for things you may need (up to your credit limit). And you only pay interest on what you spend. Plus, your lender will review your account regularly to see if you're eligible for a credit limit increase. You may also have access to rewards programs associated with your card – accumulating points for travel or future purchases, getting cash back, or other benefits. Just be aware of the terms and conditions related to any business credit card you apply for, such as an annual fee.
Business Line of Credit
Using a business line of credit can give you the money you need when you need it. In most instances, you'll use a business line of credit for short-term expenses, such as inventory or payroll.  Once approved, you'll receive a specified credit limit, and you'll pay interest only on the amount you use. Plus, once you repay the amount used, it will be available for you to use in the future. Just note that the interest rate for a business line of credit is typically higher than the interest rate on a term loan.
Equipment Financing
You may be able to find financing specifically designed for larger equipment purchases, such as machinery, delivery trucks, refrigeration units, among others. Depending on the lender, equipment financing varies – you'll find term loans, lines of credit, or a hybrid of both. Typically, equipment financing doesn't require a down payment and offers more flexible terms than a traditional business loan. Another option may also be equipment leasing, which has become more prevalent in recent years. You can lease instead of buy, giving you the flexibility to upgrade when necessary (among other benefits).
SBA Loans
The U.S. Small Business Administration (SBA) offers many different loan programs if you don't meet conventional lending requirements. Most of these programs are designed to help start-up businesses or those with expansion plans that include buying equipment or real estate, or you may find an option to help refinance debt. Because the government guarantees them, most SBA loans don't require a down payment and have more extended repayment options available than conventional loans. But SBA loans take a little longer to get, so you'll need to plan accordingly.
Take the time to consider the reasons why you need a business loan. Then, find the loan that best meets your needs. Learn more about the business loans available at Pinnacle Bank here.

If you recently experienced a hardship due to the COVID-19 pandemic, we can help. Give us a call at 877-759-7939 to discuss your options.