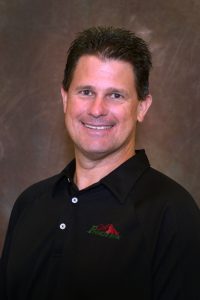 Born and raised in Georgia, Dewayne Stone has a deep passion for putting his client's needs first. He brought that passion to Pinnacle Bank because of their commitment to remain professional, accurate, and honest within the communities they serve.
Prior to joining the Mortgage Lending team, He spent 20+ years in the IT and operations management industry where he acquired the keys to build successful relationships in business. He's excited to bring a new perspective to the team, as well as to help clients understand and
choose the Pinnacle Bank mortgage option that will best suit their needs.
He currently resides in Suwanee, GA with his wife, Keri, and their three children: Rachael, Amelia, and Jake. His family keeps him going 24/7 but playing tennis is one way he loves to spend his free time. Most often, you'll find him watching Jake play baseball, cheering on any sporting event, or relaxing with quality family time.
He services mortgage loans for the communities in Gwinnett, Jackson and Clarke counties. If you need a responsive and resourceful loan officer in these areas, give him a call at 706-286-1362 or email him at dewaynestone@pinnaclebank.com.