From an original article by Erin Myers, Outbound Engine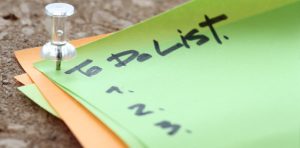 As a business owner, you know that quality trumps quantity when it comes to your products and your people. But it can be easy to forget that the statement applies to you and your time, as well. Once you're up and running it's crucial to reign in your workweek. Below, small business owners share their top tips for time management and productivity:
Recognize and schedule around your "Personal Productivity Fluctuations"
Find creative ways to limit distractions
Limit your priorities
Learn the art of delegation by automation
Stop the judgment
Read the full article to learn how to make these business owner productivity tips work for you.