The U.S. Small Business Administration, (SBA) provides two specific types of loan funds and guarantees. The purpose of these loan funds is simply to generate economic activity through offering loan funding that might not generally be available in the traditional banking model.
There are three concerns that typically cause businesses to explore SBA loans:
• A perceived risk due to some inherent risk of the industry (obsolescence)
• The nature of the business itself (start-up, undercapitalized)
• The security available to support the loan (insufficient equity)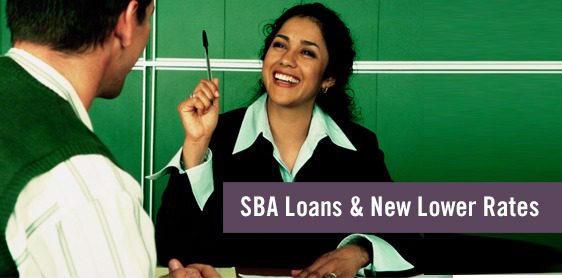 Two Types of Loans: Plan 7a or 504
These specific loan programs are offered under Plan 7a or 504. Plan 7a is a traditional loan under which the borrowers pay fees on each individual loan, which are used to guarantee some portion of the loan, usually 75%. Usually this type of loan is characterized by a lack of sufficient up front equity on the part of the business owners, or a collateral type which is insufficient to support the required loan. Additionally, under the 7a program the loan might approach a higher level than a bank would typically have comfort with.
The second plan, 504, is one in which the loan is secured in some primary portion by business premises, although some equipment lending is being seen under this format as well. In the 504 program, the borrower pays an equity component, (usually 10-20% depending) the bank provides a 50% first loan and the SBA takes a second interest of 30-40%. The benefit of 504 lending is that the borrower can see up to a 20-25 year fixed interest rate as the SBA loan. These rates are competitive with today's 5 year fixed rates by traditional banking sources.
Get an SBA Loan at Reduced Rates
The U.S. Small Business Administration recently announced two fee reductions to the SBA-504 program starting October 1, 2015.
First, the SBA is reducing the upfront fees financed into an SBA-504 loan by 1⁄2 of 1% as of October 1st. On a $1,000,000 project where a bank funds 50%, SBA funds 40%, and a borrower injects 10%, it will significantly reduce the fees financed into the borrower's 40% portion by $2,000.
Secondly, the ongoing fees added to the borrower's payment will be reduced slightly by 2.35 basis points on all approvals after October 1.
Conclusion
These rate reductions are great news for business owners considering an expansion or start-up. Please contact us if there are questions regarding these fees and the process of getting loans of any type.
At Pinnacle Bank, we are developing the resources to offer many varied solutions to your business borrowing needs, allowing us the capacity to say yes where others say no!